The Walking Dead akan kembali pada 18 Februari mendatang, untuk membuat penasaran para penggemar AMC merilis poster terbaru dari The Walking Dead season 3.
Poster tersebut dihiasi dengan taglin "AN EYE FOR AN EYE," mengisyaratkan pertempuran yang akan datang antara Gubernur (dan antek-anteknya) dan Rick Grimes (dan korban lainnya).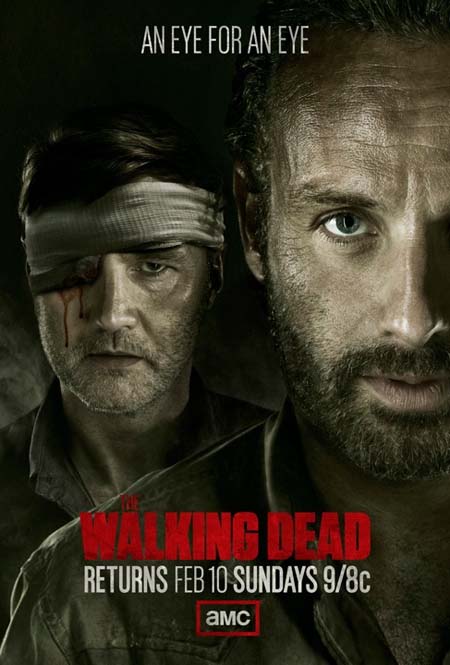 Sementara itu, aktor Norman Reedus juga membagikan gambar tentang iklan Super Bowl The Walking Dead, yang akan dirilis 3 Februari.